Sale!
IMILAB EC3 Outdoor Security IP Camera
1 Year Warranty by Official IMILAB
Model: EC3
Wired Outdoor Camera
270° Field of View
AI Human Detection
IP66 Water & Dust Proof
Smart Siren
Built-In Wi-Fi Hub
Advanced Night Vision
Real-Time Two-Way Audio
FREE 7-Day Cloud Storage
Multi-Storage Options
Description
ABOUT PRODUCT
External security camera
With an external IP IMILAB Smart 1080P WiFi camera you can sleep safely, the built-in 10-piece LEDs allow the camera to capture clear night images at a distance of 15 meters. In addition, thanks to its pivoting design, the IP camera provides monitoring within 270°. The camera has been specially designed for outdoor use and is water and dust resistant thanks to its IP66 rating.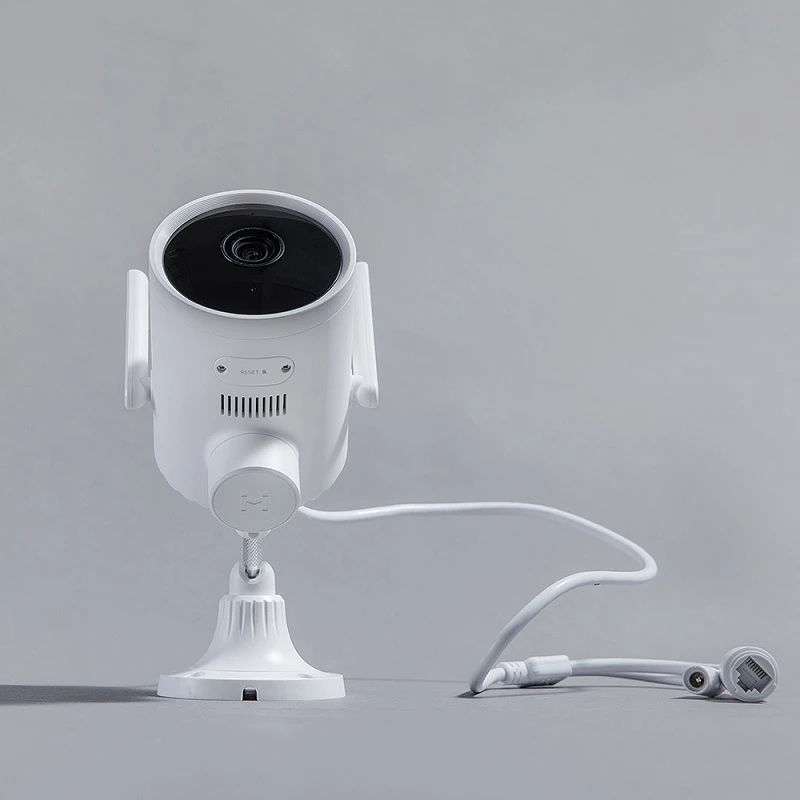 Rotation of 270 degrees
Thanks to the wide viewing angle, no detail will go unnoticed and the larger area will be under full control. The camera can be controlled by means of an application that will help you turn the device in any direction horizontally.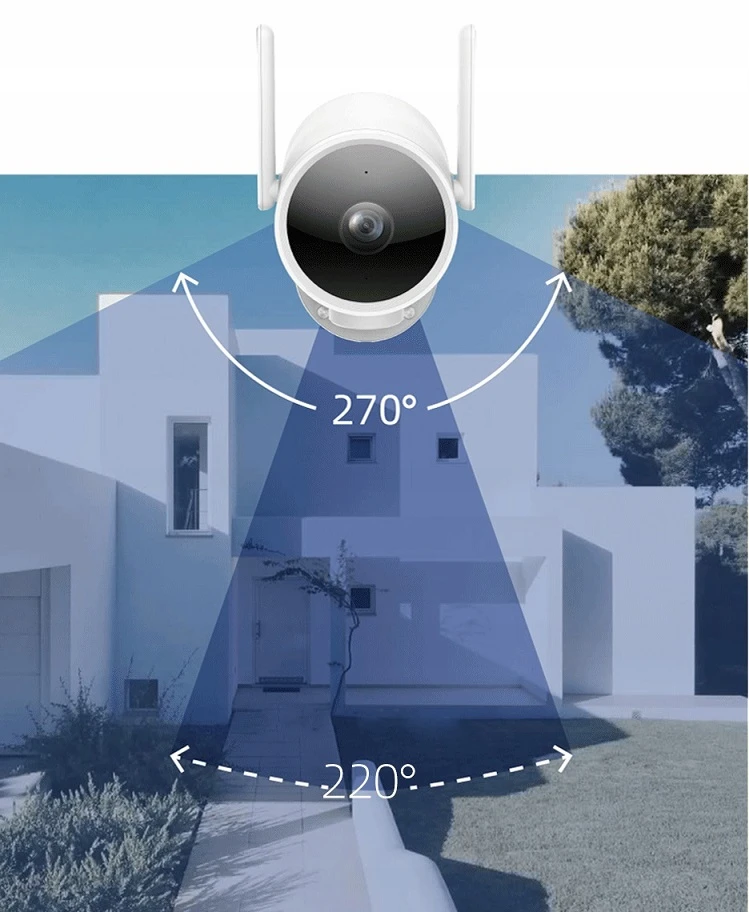 Protection against humidity IP66
The camera can be used both indoors and outdoors. The camera body is reliably protected from dust and water, the camera is not afraid of any weather conditions: rain, snow or even direct rinsing with water.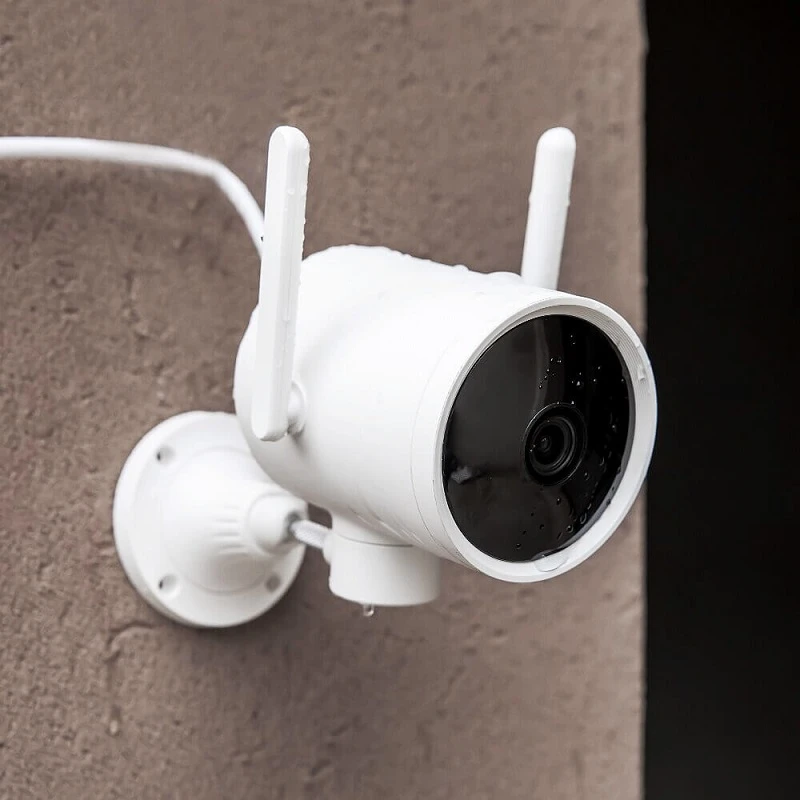 HD 1080p resolution
In low light at night, the camera uses infrared vision to make the image clear and understandable even at night. Clarity, brightness, detail and color are excellent even in low light conditions.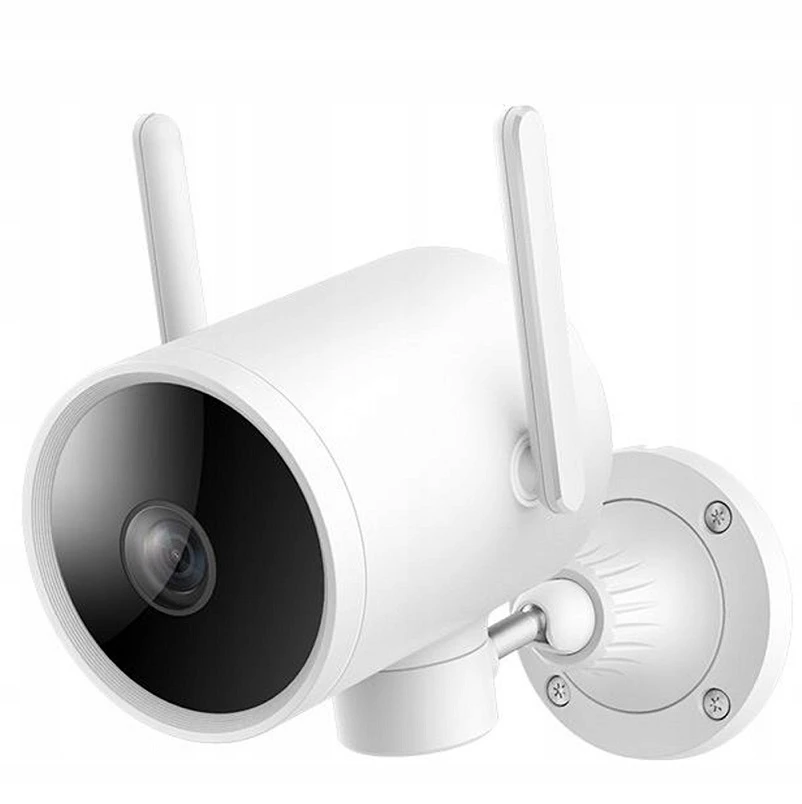 Intelligent recognition of the person in the frame
With special algorithms you don't have to worry about false alarms such as pets, insects or birds. The system is able to identify the person in the frame and start recording immediately. When the camera detects a person in the field of view it is able to emit a very loud beep, then the device starts an alarm and automatically records video for 10 seconds and notifies the owner through applications.
See crisp details in 3K HDR
IMILAB EC3 captures wider scenes with a rotating 270° field of view in 3K HDR.
No more false alarms with Human Detection

With advanced AI Human Detection, you'll know immediately when movement is detected from humans—not animals or objects. IMILAB EC3 spots potential intruders quicker while reducing false alarms.
SPECIFICATION
Features / filters
Resolution
1296p
Type of camera
IP
Application
Universal
IP Rating
IP66
Matrix size
3 Mpix
Numbers of pieces in the package
1-pack
Technical data
Resolution
1296p (full hd)
Lens (mm)
3.7mm
Aperture
F1.6
Communication
2.4 GHz wifi (Wi-fi/802.11/b/g)
Pixel
3MP
Video compression format
H.265
Ir distance
15m
Observation angle
270° horizontally. 47.5° vertically
Lens angle
110°
Night vision
10x 940Nm IR LED
Watertightness
IP66
Operating temperature
-20°C – +60°C
Memory card
Yes (MicroSD max 64 GB)
Dimensions
224x112x114
Weight
777g
Power supply
12V-1A